Chiropractic Care and Your Work-Related Injury
When you sustain a work injury, Brainard Chiropractic is your place to go to for pain management and other chiropractic treatments in Fremont, NE. We understand an injury can affect mobility, health, and how you perform activities, so we offer a broad range of services to improve your quality of life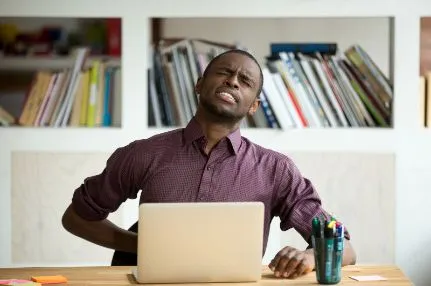 .
Common Workplace Injuries
A work injury can occur during a single incident or develop over a long period. Whether your injury is the result of repetitive motions or a fall, our skilled chiropractor understands your need for information about workers' compensation and pain management.
Some common work injuries include:
Back or neck pain caused by awkward work positions or postures, including minor injuries
Tendonitis of the wrist, shoulder, elbow, knee, and other joints due to chronic overuse
Pinched nerves that radiate numbness, tingling, pain, or other symptoms to the lower or upper extremities
Repetitive strain on muscles
Slips and falls
Slipped disc
The Value of a Workers' Compensation Doctor
Except for the state of Texas, every state requires employers to carry workers' compensation coverage. Unless you provide work for a partner in an LLC or are a sole proprietor, you are entitled to compensation for medical care and lost wages. However, it is vital to remember that workers' compensation may be denied if you do not provide proper and complete documentation of your work injury treatment.
Our experienced chiropractor and staff at Brainard Chiropractic will evaluate your musculoskeletal and neurological symptoms with the latest in diagnostics to provide you with an accurate diagnosis and treatment plan for your condition. We can also provide proper documentation to help ensure financial compensation for you.
What Workers' Compensation Covers
State regulations generally set the maximum number of weeks workers' comp benefits can be paid. Benefits are based on a percentage of your weekly wage, and can cover:
Injuries sustained by while at work from events that are not otherwise work-related.
Injuries sustained anywhere employees are working for their employer, whether at the workplace or elsewhere.
Illness contracted by employees at the workplace. A common claim for workers' comp is for illness caused by asbestos insulation and toxic waste.
Let Us Help Return Your Quality of Life
Brainard Chiropractic in Fremont, NE, provides many non-invasive and drug-free solutions that allow patients to return to their job place free of pain. Call (402) 727-8668 to schedule an appointment with our doctor today.