Disc Disorders and Treatment From Your Fremont Chiropractor
Back pain may start off innocuous enough. At first, you may believe you slept wrong, twisted your back, or overdid it during your last gym session. As the days go by and your pain gets worse though, you realize something is seriously wrong.
If this sounds like something you're going through, you may have degenerative disc disease, a type of joint disorder. You may also be suffering from a bulging disc, slipped disc, or a herniated disc.
By receiving care from your Fremont chiropractor, you can get the treatment you need to overcome your terrible back pain.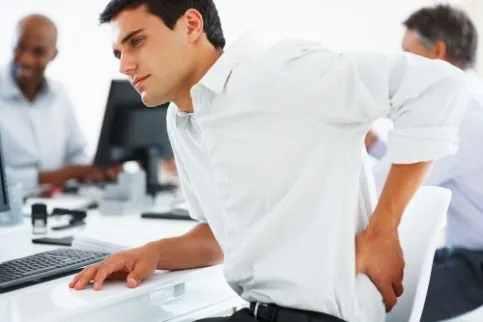 What Are Disc Disorders?
Disc disorders are any condition or injury that causes trauma to the spinal discs. These discs may protrude, move out of place, or break down, causing immense pain. Here are several disc disorders to be aware of.
Degenerative disc disease
Degenerative disc disease, although it sounds serious, isn't always. This occurs when the spine's discs begin to break down gradually, leading to symptoms of numbness and radiating pain. As a patient gets older, their spinal discs will continue to weaken, which could cause other complications. In some instances, some patients eventually feel less pain.
Bulging discs
Bulging spinal discs are those that have popped out of place. How does something like this happen? Undue pressure from other injuries or medical conditions can cause this. Sometimes, the bulging disc can affect the spinal cord or spinal nerve root, which is very painful. Other times, the pain is less noticeable.
Slipped discs
Also called a herniated disc, slipped discs are untreated bulging discs. By this point, the disc has completely torn. Like a bulging disc, pain depends on where the slipped disc is and its proximity to the spinal cord and spinal nerve root. That said, a slipped disc is serious and should be treated by a medical professional.
What Are the Symptoms?
The symptoms of disc disorders vary depending on the severity of the condition. With degenerative disc disease, you may find it easier to lie down than sit or stand up. You have to get up often and reposition to stave off the pain. That said, you feel less pain when moving. You may notice that pain worsens on some days and isn't as bad during others.
With bulging and slipped discs, patients sometimes don't have any symptoms. It often isn't until a bulging disc affects the spinal cord or nerve root that pain begins. In other cases, it's once a bulging disc becomes a slipped disc that a patient reports pain. This pain may be present in the feet, legs, buttocks, and hips in some instances.
Disc Disorder Treatment
Your chiropractor can assist with disc disorder pain caused by degenerative disc disease, bulging discs, or slipped discs. Chiropractic techniques like manipulations, adjustments, and spinal decompression release pressure on the spine. By correcting spinal misalignments, your chiropractor can put bulging or slipped discs back into place.
Call Brainard Chiropractic, Your Fremont Chiropractor
Are you looking for relief for your disc disorder pain? Contact us at Brainard Chiropractic, your Fremont chiropractor. We also serve those in North Bend, Arlington, and Hooper, Nebraska.
We're led by Dr. Troy Brainard. Dr. Brainard can help diagnose the cause of that uncomfortable ache in your back and then offer chiropractic care and service.
Our services include sports injury treatment, neck pain care, disc pain diagnosis and treatment, headache relief, spinal degeneration treatment, and sciatica care.
To learn more about any of our services or contact our chiropractors today, please give us a call at (402) 727-8668 or visit us at Brainard Chiropractic on 1410 North Bell Street in Fremont.