Chiropractic Care for Tendinitis at Brainard Chiropractic
Brainard Chiropractic in Fremont is a team of health care professionals dedicated to helping our patients find a natural approach to whole-body wellness. We treat patients who are suffering from pain or discomfort due to health-related conditions. As part of our treatment plans, we often include postural analysis and nutritional and lifestyle counseling. Our chiropractor can analyze activities that may be causing pain or tension in the body and apply techniques to alleviate pain at the source. Chiropractic care is a non-invasive and drug-free alternative for treating pain associated with musculoskeletal issues. While we often help patients suffering from back and neck pain, we also treat other soft-tissue disorders, including tendinitis.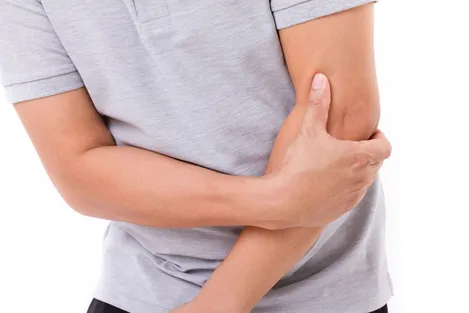 What Is Tendinitis?
Tendons are the dense, fibrous connective tissues that connect muscles and bones. The flexibility of tendons allows for the mobility of our bones. Tendons differ from ligaments in that a ligament attaches bone to bone. When either a tendon or a ligament is injured, mobility is hindered, and pain ranging from mild to severe can occur.
Tendinitis is an inflammation of the tendon. Inflammation occurs typically from repetitive motion activities. Painting, tennis, writing, running, pitching a ball, and typing are all common activities that often result in tendinitis. Age and posture may also play a role in the risk of damage to tendons. Tendinitis commonly occurs in the knees, elbows, shoulders, hip, wrist, and base of the thumb. Less commonly, but also possible, tendinitis can be caused by sudden, high-impact injuries.
Chiropractic Treatment of Tendinitis
Chiropractors are well-known for the treatment of back and neck pain. Spinal adjustments are quick treatments that can relieve pressure along the spine caused by misaligned vertebrae. The spinal column is comprised of bones, ligaments, tendons, and nerves. Dr. Brainard is specially trained in treating not only spinal conditions but the musculoskeletal system as a whole. Our team offers non-invasive relief from elbow pain, knee pain, and other soft tissue pains.
For patients suffering from tendonitis, manual manipulation can be applied to relieve pressure. Controlled force to an afflicted area can provide tendinitis pain relief and improve mobility. Hands-on adjustments help improve blood flow to the affected area to reduce pain and inflammation. While many people may resort to over-the-counter anti-inflammatory medications or even surgery, we offer natural relief that targets the root cause of your condition. We will work with you over several treatment sessions to ensure you experience optimal relief from your tendonitis.
Contact Us for Tendinitis Pain Relief from Our Fremont Chiropractor
If you're experiencing tenderness or pain in your joints, we encourage you to browse our website to learn more about us and the services we offer. You can also contact our team at Brainard Chiropractic to schedule your first appointment today. Our chiropractor is dedicated to providing patients in and around the Fremont area the care they need to live healthy and pain-free lives. Contact us to learn more about how we can help.