Your Fremont Chiropractor Treats Symptoms of Fibromyalgia
A complex disorder causing widespread body pain and extreme fatigue, fibromyalgia impacts people both physically and psychologically, interfering with their ability to work, sleep and socialize. Fibromyalgia symptoms can worsen, get better and worsen again without warning. For some fibromyalgia sufferers, symptoms are triggered by eating certain foods, experiencing physical or emotional stress or fighting recurring illnesses. Traditional treatment for fibromyalgia is primarily supportive, which only manages symptoms and does not address underlying causes of fibromyalgia. Specializing in restoring nervous system functioning by eliminating nerve compression and inflammation, your Fremont, NE chiropractor offers a variety of effective chiro techniques to help control fibromyalgia symptoms.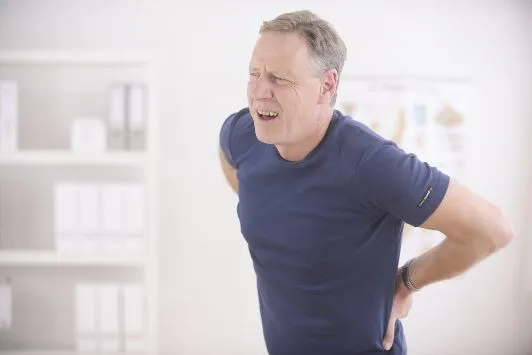 Symptoms of Fibromyalgia
Chronic body/joint pain, brain "fog" and sleep disorders are classic signs you may be suffering fibromyalgia. Other symptoms include:
Severe fatigue that keeps you in bed all day
Irritable bowel syndrome (diarrhea, cramping)
Headaches/migraines
Depression/anxiety/mood swings
Sensitivity to light, smells, and tactile sensations
Numbness/tingling in legs, arms, feet, and hands
Estimates put the number of U.S. citizens with fibromyalgia at around nine million. Many cases of fibromyalgia are misdiagnosed by physicians, who provide treatment that does not adequately address the complexity of the disease. More women than men are diagnosed with fibromyalgia, with the majority of fibromyalgia diagnoses given to those between 20 and 40 years of age.
How Your Chiropractor in Fremont, NE Diagnoses Fibromyalgia
At your initial appointment, your chiropractor will evaluate your vital signs, ask about your medical history and discuss when you first began suffering symptoms. In addition, your chiropractor will apply pressure to certain areas of the body designated as "tender points". If over 10 of 18 tender points rate positive for pain and tenderness, a diagnosis of fibromyalgia is likely. Ruling out neurological disorders, rheumatic diseases, and mental health issues is also necessary to establish a professional diagnosis of fibromyalgia.
Chiro Treatment for Fibromyalgia
The consensus among chiropractors and researchers is that fibromyalgia involves dysregulation of neurotransmitter/neuroendocrine processes. Consequently, fibromyalgia sufferers experience an amplification of pain and fatigue because of abnormal sensory management by the nervous system. To restore proper functioning of the central nervous system, which controls the functioning of all cells, soft tissues and organs in the body, your chiropractor will perform adjustments to spinal vertebrae to remove inflammatory compression of nerves that extend from the spine into your body. Gentle adjustments can significantly reduce back and joint pain, increase energy, enhance sleep quality and relieve gastrointestinal problems such as irritable bowel syndrome.
Massage therapy also helps people with fibromyalgia regain their quality of life by improving muscle tonicity/strength, relieving mental stress, increasing blood flow to your brain to reduce migraine events and naturally alleviating depression and anxiety by promoting the release of endorphins.
Call Brainard Chiropractic Today To Learn More About Fibromyalgia
If you think you may have fibromyalgia, please call Brainard Chiropractic today at (402) 727-8668 to schedule an appointment with Dr. Brainard. We look forward to meeting you!