Shoulder Pain Treatment From Brainard Chiropractic
Brainard Chiropractic is located in Fremont, NE and is headed by Dr. Troy Brainard is a seasoned and leading doctor in Fremont and surrounding areas. Chiropractic medicine can answer a wealth of health issues, putting you back on a path toward optimum wellness. Call Brainard Chiropractic Service today. Our skilled staff is waiting to make your appointment for shoulder pain relief.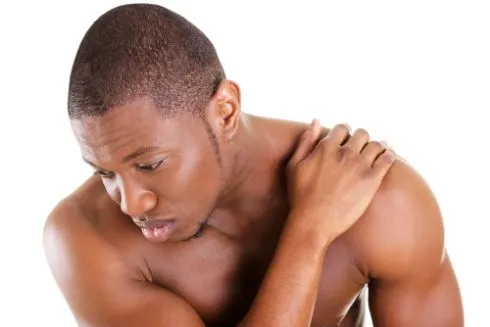 Alternative Medicine is Gaining Popularity
There is a wide and varied list of alternative medicine that is becoming so popular that traditional doctors are taking a second look at the natural path towards wellness for their patients. Chiropractic medicine is performed by a doctor with years of education equivalent to the traditional medical doctor.
Chiropractic services focus on the diagnosis and treatment of issues surrounding the musculoskeletal system, especially the spine. When any part of the spine (vertebrae) is out of alignment this causes many health issues often overlooked such as shoulder pain.
This doctor painlessly manipulates your spine to keep all the vertebrae in line. Treatment is highly effective and cost-effective. If you suffer from chronic low back pain or other issues such as shoulder pain call Dr. Brainard for an appointment. You will be amazed at what this doctor can do to help you feel better.
Never expect one appointment to answer a health issue. Sometimes it takes a few appointments to eliminate or decrease pain and discomfort. When you start to see pain decrease or vanish altogether the doctor starts to see you less. He may decide to set you up on a maintenance program.
Shoulder Pain is a Common Complaint
Never suffer through invasive, painful, and high-risk surgical intervention for shoulder pain without seeing Dr. Brainard first. The adjustments are non-invasive and painless.
Many people diagnosed with rotor cuff issues, osteoarthritis and more find relief from pain and mobility deficits after they see the doctor. In addition to manipulation, the doctor may prescribe massage therapy, heat, cold, individualized exercise plans, and has several treatment options that are proven to work. Our goal is to see you rise to a higher level of quality of life.
You may react differently to chiropractic treatments as your body is individualized and different from anyone else. Your recovery time may be longer or shorter. A treatment that works for one may not be ideal for you.
Never think that you are going to have the same outcome as a friend or relative who has shoulder pain. Shoulder issues and pain are different for everyone, thus treatment options that work well for a friend may not work for you. The doctor organizes an individual plan of care to meet your specific needs.
Call Brainard Chriopractic Today!
This skilled doctor and is team is awaiting your call for help with nagging shoulder pain. The staff at Brainard Chiropractic has one goal and commitment, to provide you a more natural and drug-free solution to your health needs, for instance, if you have shoulder pain that impedes your mobility and quality of life, we may be able to help.
Call for an appointment today at (402) 727-8668 and access our website. Never let pain anywhere in your body continue without seeing Dr. Troy Brainard for help. Without proper chiropractic treatment pain and health issues get worse. Come visit soon for shoulder pain relief.